If you have acquired some specialty coffee beans and wanted to show the flavor to best advantage, the pour-over coffee method is an ideal way to enjoy your prized beans. Pour over coffee is an easy method to brew coffee for one or more persons. This Coletti Complete 10 Piece Pour Over Coffee Set is excellent for a budding barista, for someone starting out in a new home, a college student going away to school, or anyone who wants to up their coffeehouse-style coffee at home game. Each piece is a quality item made of sturdy materials built to last.
COLETTI COMPLETE 10 PIECE POUR OVER COFFEE SET OVERVIEW
This set has everything you need to enjoy the pour-over coffee method, including the grinder for grinding your beans fresh each time if desired. I have been particularly impressed with the quality of the grinder, the ceramic pour-over dripper cone, and the water kettle with the internal thermometer with the gauge on top. This makes precision coffee temperature brewing a snap.
WHY USE THE POUR-OVER COFFEE METHOD TO MAKE COFFEE?
It is easy, simple, and it gets the best flavor out of the coffee beans, resulting in a rich, aromatic brew. Clean up is quick and the individual equipment parts, if well-made, can last for years. Doing the pour-over method gets your morning coffee done quickly, and there is no waste when making coffee for just one person.
PACKAGING:
This set is well packaged. The set comes with an outer box that is suitable for when giving the item as a gift. There are three inner boxes and padding overwrap that secures the individual pieces inside the box.
ABOUT THE PIECES IN THE COLETTI SET:
This set contains everything you need for hand-drip coffee making except for the coffee beans!
GRINDER
This Stainless Steel Ceramic Burr Grinder with a simple, easy to use handle to grind your own coffee beans, small enough to do coffee for one but can handle coffee for a group of people if you are entertaining and you want to serve a quality, freshly ground coffee. The Grinder was easy to assemble and use. There is a piece that holds the internal grinder mechanism together; this piece is sturdy.
USE: Grind until the coffee grounds to taste, no smaller than sea salt size. The Grinder ground a nice consistency to the coffee fairly quickly, a bit coarse and rough, which I prefer for my coffee and espresso grounds. I like that it does not take too much "elbow grease" to use, which makes the whole process of making freshly ground coffee in the morning a much smoother process. This is a hand-cranked grinder, which also makes it usable for making fresh coffee on picnics, tailgating and camping.
BAMBOO BRUSH
This is to clean out any spare grounds that might get lodged in the coffee grinder to keep it running smoothly. It is solid and sturdy, and the cleaning bristles are efficient, this is not a "filler piece," it is worth having to keep the grinder in top shape.
KETTLE
This is a Stainless Steel Kettle with Temperature Gauge. The gauge is a very nice feature, especially if you are heating water to less than boiling water temperature for more delicate beverages such as white tea or oolong brews. The thermometer sticks directly into the water while heating. The kettle is an attractive, sleek, modern design with a gooseneck that makes pouring easy, precise and with fewer spills.
CERAMIC CONE DRIPPER
I was impressed with this piece, it is very sturdy and has some heft to it. The plastic dripper cones frustrate me sometimes because they can topple over so easily and can melt, crack or warp over time. The Colletti Coffee dripper cone is made of a ceramic porcelain that withstands heat better than borosilicate glass.
USE: This dripper can comfortably accommodate one to six cups of coffee and looks like it will last forever while still looking stylish in the kitchen or when making coffee for guests directly at the table. It is very simple to use: just put the coffee paper filter inside, measure out your freshly ground coffee (or store bought grounds or pre-ground if you prefer), place the dripper cone over your coffee mug and then pour in hot water directly into the cone and that is all you need for fresh pour over coffee. Easy-peasy.
COFFEE FILTERS
40 paper coffee filters for use in the dripper cone, they come in an overwrap. Seemed sturdy enough when using them, no problems to report.
SPOONS: Bamboo Mini Spoon Set
These are three bamboo spoons for stirring coffee and scooping sugar. They are a nice addition to include as they are eco-friendly and durable pieces to round out the set, especially for anyone outfitting their kitchen or coffee bar area for the first time.
SCOOPS
Two Stainless Steel Coffee Scoops; 1 Tablespoon & 2 Tablespoon
To measure out coffee grounds directly from the grinder or scoop beans without having to weigh the coffee. These are sturdy 18/8 304 stainless steel with a nice thick feel to them, they are comfortable in hand and make it easy to measure out the grounds. Dishwasher and food safe grade stainless that will last a long time and they are attractive.
RESTAURANT/DINER STYLE COFFEE MUG
I thought this was just going to be a "filler" item, but this is a pretty nice mug! It has a nice heft to it, and it reminds me of eating at diners on family vacations as a kid because it has the classic vintage look of a family-style diner coffee mugs with a comfortable lip to the rim and an easy-to-grip handle. It is thick and supports the dripper cone well. I have a ton of mugs, but I would buy more of these to have a set since it passed my early morning clumsy "butter-fingers" test and didn't break when I accidentally dropped it.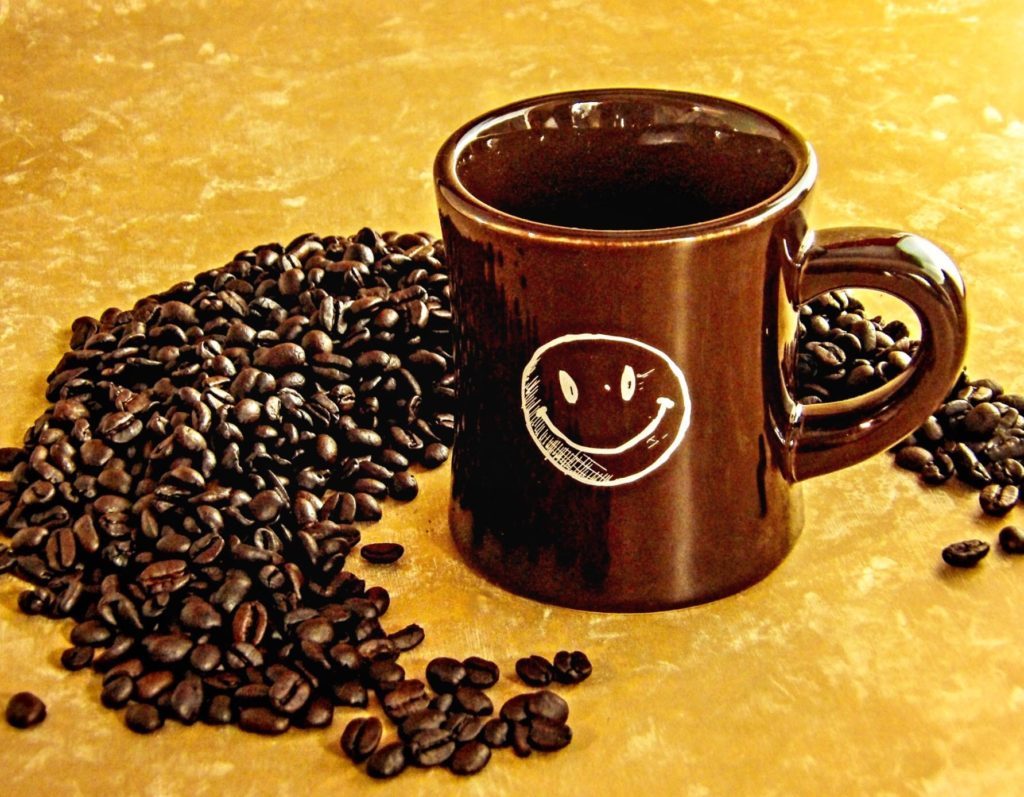 2 MAGNETIC COFFEE GUIDES THAT GIVE STEP-BY-STEP INSTRUCTIONS
Easy to read magnets step-by-step instructions, a nice inclusion for those who never made pour-over coffee before including college students.
CONCLUSION: A very useful set for someone just starting out a home, for an at-home barista, for someone who wants to make coffeehouse style drinks at home, or for someone who loves artisan coffee and wants stylish coffee equipment that lasts. Excellent price for such well-made pieces!
Find this pour over coffee method set at ColettiCoffee.com
I received this product in exchange for my unbiased review and received compensation for my time and effort. However, my experience with the product and the opinions expressed in this review are 100% mine.