While biscuit recipes are straightforward, there is an art to a fluffy biscuit.
Biscuits are a versatile staple for serving with honey, gravy, or as a base for strawberry shortcake. Because everyone loves a fluffy biscuit. However, not everyone will share their biscuit recipe.
While biscuit recipes range from complicated family secret recipes to the Bisquick mix variety, they all are capable of biscuit perfection as long as they are fluffy.
The Secret to Fluffy Biscuits
How do you make a biscuit fluffy?
Add whip cream to your batter.
It can be homemade whip cream, but it works really well straight from the can.
How Does It Work?
Whip cream makes fluffy biscuits because the whipped air pockets temporarily create biscuit loft during the crucial setting stage of the baking, leading to those perfect layers.
Whip cream removes the risk of an overly dense bread like batter or a flat pancake like biscuit. Instead it creates soft crevices to hold butter, preserves, nutella, honey or gravy.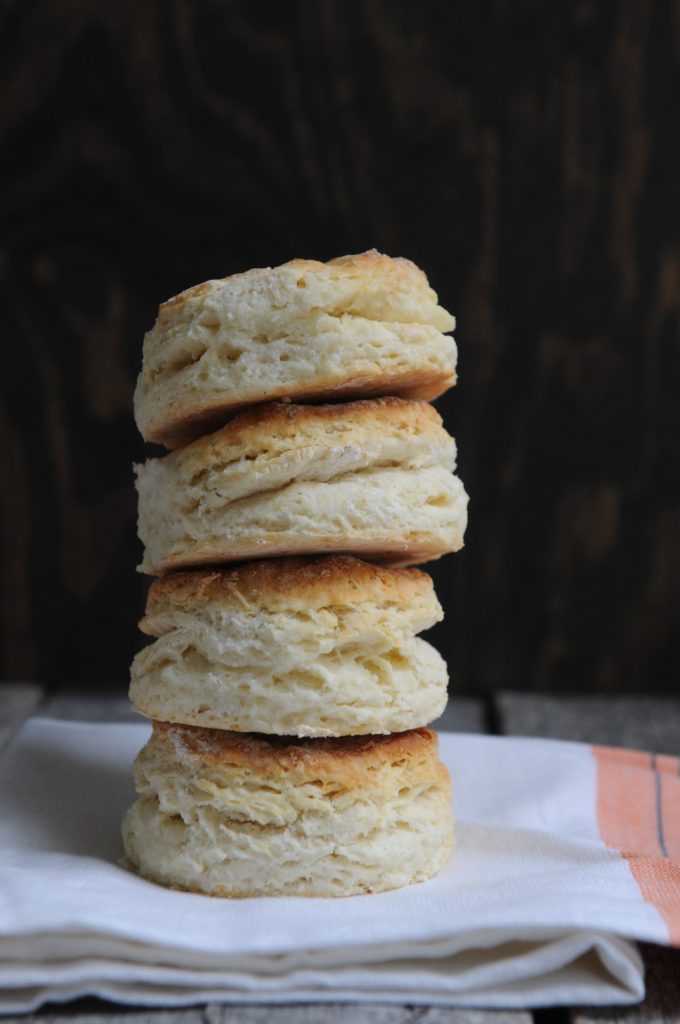 How To Do It
This baking hack is really to taste. I add a good tennis ball sized amount of whip cream for every 3-4 biscuits. I add it last after my solids and liquids are combined, add my whip cream,  then give the mix another good stir by hand.
If your mix is greasy and shiny, there is too much whip cream. A bit of experimentation will show what best suits your own biscuit recipe.